12. Switzerland
By Gainesville Coins
Published June 24, 2015

2013 Demand: 65.1 tonnes
Jewelry/Coin & Bar Demand: < 1 tonne/65.1 tonnes
Reserves: 1,040.1 tonnes
% of Total Forex Reserves: 8.68%
2013 GDP: $693.5 billion
D^g:GDP: 0.43%
"Excellence"
Switzerland has an extensive history of fierce independence and meticulous attention to craftsmanship. From watches and knives, to gold and diamonds, Swiss excellence is known worldwide. The term "Swiss Made" is itself unique, both in meaning and in form, being legally regulated by the federal government to ensure that products bearing the label meet minimum standards. Unlike most countries, in order to carry the prestigious label "Swiss Made," at least 50% of a products component parts, production costs, and assembly MUST originate from Switzerland, including any step in a production process that is deemed the "most important" step. In recent years, there has been a move within Swiss industries to increase these standards, so that 80% of parts and production costs must originate in from Switzerland. Known as "the world's gold hub," the Swiss dedication to excellence is no different when it comes to the yellow metal.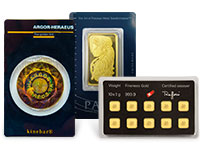 State Interests:
Currently, Switzerland holds the 6th largest stockpile of foreign reserves in the form of gold. Recently there has been a debate as to whether the Swiss National Bank should be required to carry 20% of its foreign reserves in the form of gold. While the head of SNB has argued that it would put undue burden on the bank, preventing the SNB from being able to respond appropriately to future financial crisis, other elements within the Swiss government believe that holding at least 20% of foreign reserves is necessary for maintaining a stable currency.
Commercial Interests:
Switzerland has long been the world's intermediary as it pertains to gold. While Switzerland is neither the world's largest consumer or producer of gold, they refine more than 70% of all the gold that is mined annually. In 2011, more than 2,600 tonnes of raw gold passed through Swiss-owned refiners, valued at more than $103 billion USD. Known for their excellence in the refinement of precious metals, Switzerland is home to 4 of the worlds most prolific and most prestigious refineries in the world, including PAMP Suisse, Valcambi, Argor-Heraeus, and Metalor. These companies are at the forefront of gold refinement and anti-counterfeiting technology, exemplified by the Lady Fortuna gold bar by PAMP Suisse and the Argor-Heraeus Kinebar, respectively.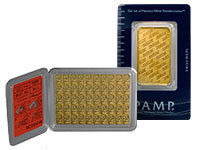 Civilian Uses:
In terms of civilian demand for gold, the people of Switzerland spend the vast majority of their demand for gold on investment products such as PAMP and Valcambi gold bars. Considering that Switzerland has such a prestigious history of excellence in refining, this should come as no surprise.
Did You Know?
The Swiss are globally renown for their crafting of the most complex and trusted wristwatches, and are also closely associated with gold, as Switzerland was one of the last countries to fully allow their currency to "float" freely from a gold standard. (As late as 2000, the Swiss franc was still 40% backed by the country's gold reserves.) Fittingly, Swiss Helvetia gold coins from the early 20th century were desired abroad for both their gold content and the strength of the Swiss franc. The Swiss have long shown expertise over gold, as three of the world's most respected refiners call Switzerland home: PAMP Suisse, Credit Suisse, and Valcambi SA. It naturally follows that Swiss Made gold bars and gold watches are one of the most popular luxury items anywhere in the world. Although there are many imitations, authentic Swiss gold wristwatches such as the Rolex 18-Karat Gold Submariner sell for five figures, and are even frequently purchased as long-term investments due to their worldwide reputation for both beauty and excellence in engineering.
See Also: