Japanese Prime Minister Shinzo Abe, who with the Bank of Japan (BOJ) Governor Haruhiko Kuroda has embarked on an unprecedented amount of quantitative easing known as "Abenomics," won over enough voters to recently earn reelection for his government.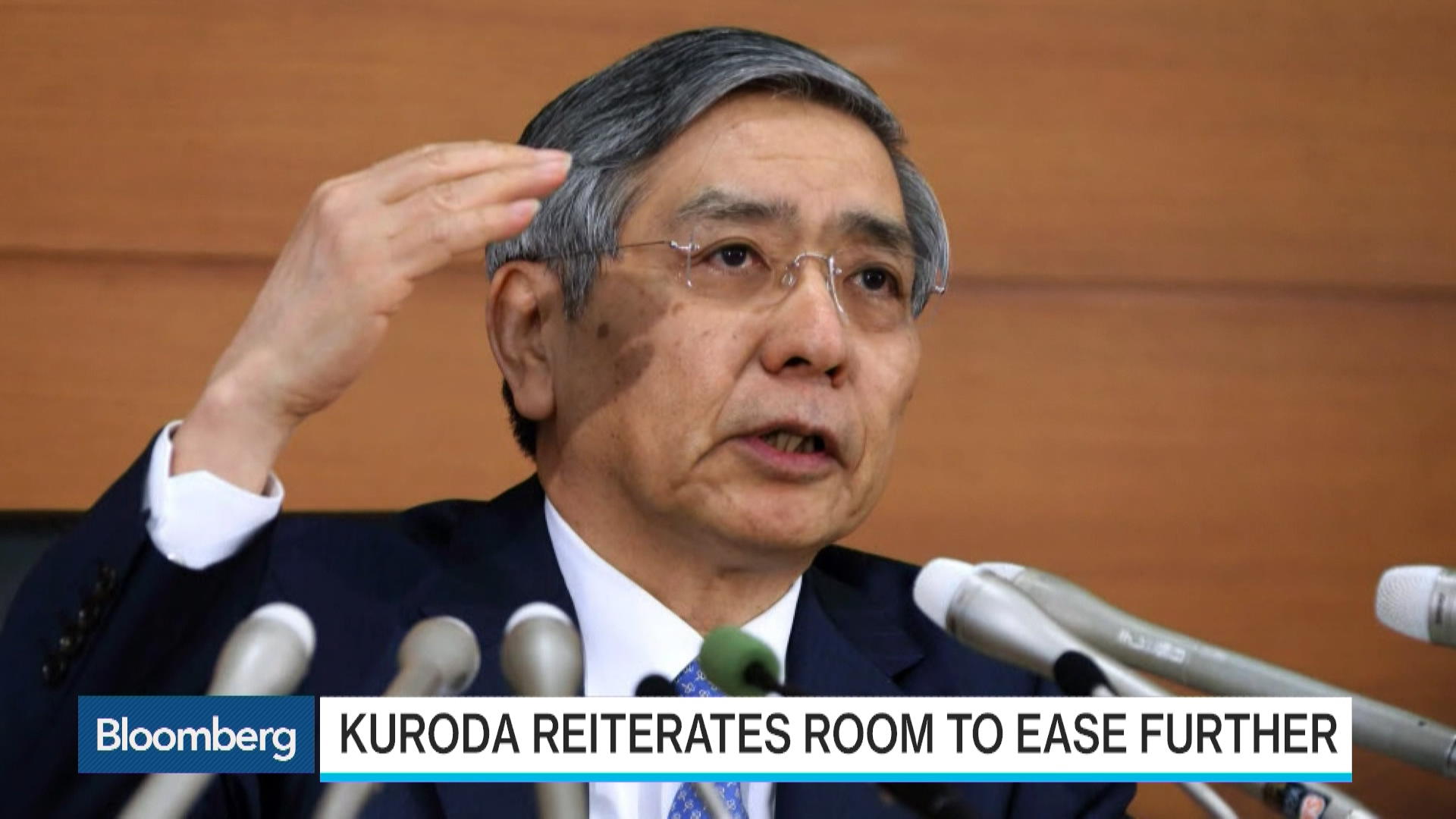 BOJ Governor Haruhiko Kuroda
This is widely seen as a mandate for him to continue his aggressive, accommodative economic policies. Yet it would almost appear that Abe is willing to boldly declaring the country's battle with deflation won based purely on a popularity contest with voters.
Results Wanting
PM Shinzo Abe
Most consensus among economists, given Japan's continued slow growth, persistently stagnant productivity, and difficulties in escaping the dreaded "zero lower bound trap" by having no way to gracefully normalize interest rates (and the fixed income investments they so heavily impact), is that Abenomics hasn't made an awful lot of difference. It has pumped up equities at the expense of destroying bond yields.
Beyond crucially missing the "third arrow" of Abe's policy plans—fiscal stimulus, i.e. targeted spending—the prime minister's accommodation-heavy economic focus has also missed many of its targets and goals. In a word: ineffective. After two-and-a-half "lost decades" of deflation and uncertainty, it's easy to forget that Japan remains the third-largest economy on earth. Yet, amid its companions like China in the Asian theater, which is not just clearly among the "big three" economic zones in the world, Japan has lagged behind the fastest growth in any of the world's major regions. They are still a formidably large economy, but are missing out to some extent on the "pivot to Asia" and coming "Asian Century."
Nonetheless, Abe and his government won reelection. The electorate seems to have faith in the administration's underwhelming results in spite of surveys revealing that 70% of the Japanese public are "not feeling . . . any benefit" after years of these extreme monetary policies.
The central bank recently announced a shift toward directly targeting a 0% yield for the country's 10-year bond. They're compelled to focus extra attention and "accelerate Abenomics" just to get rates back out of negative territory! Japan is arguably the site of the world's most aggressive financial engineering, right along with the eurozone and the Federal Reserve system.
The benchmark Nikkei 225 index was down over 1.3% again in Wednesday overnight trading.
Hope and Positive Spin
Popular votes do carry weight as a sort of mandate for the leadership's policies. Japan's media is quite optimistic, latching onto Abe's "no deflation" comments. Ironically enough, Japan's missing third arrow is the same absent policy—a lack of fiscal support—that the BOJ and the country's media openly point to as deficient in the recent wave of economic populism in the West. Japan is also not as attractive to foreign talent as some other advanced economies.
Even The Economist expresses some optimism that, "Abenomics has underperformed its targets but outperformed the past."
The eurozone banking system is similarly struggling as a whole with deflation, and is closely watching global events after the Brexit shock, such as the shaky state of the "systemically important financial institution" Deutsche Bank. (DB shares have recovered a bit  over the past two trading days, however.) Although exposed, Japan may not be in as immediate peril as the EU in this regard. The supply glut of crude oil is also placing deflationary pressure on energy prices worldwide. Just this quarter, Russia is blowing past its all-time record production levels of crude oil, as well.
Japanese Prime Minister Shinzo Abe
Though referred to apologetically as a "complex strategy," Abenomics is fundamentally about sacrificing a country's purchasing power parity (PPP) for export competitiveness. Meanwhile, the stock market remains inflated while large companies have grown flush with easy money; however paradoxically to the intention of weakening the currency, though, the yen (JPY) has rallied lately to about 100/$. It has gained 16.7% in foreign exchange with the U.S. dollar during the past 6 months to a year, firming to its strongest against the dollar since late 2014.
The South China Morning Post expresses doubt about whether this is wise or rational for Japanese citizens to keep supporting. "If Abenomics ever flames out, these investors can cut and run. It is the [ageing] Japanese who are taking the long-term, structural risks." The paper also open questions whether these people should "accept their fading glory" as a world economic power.
It continues:
"Which brings us back to the original question – are Japanese voters crazy?

The optimistic answer is that older Japanese voters are unselfish. Perhaps they are thinking what is best for the young, who have felt stifled by slow growth and limited opportunities."
People who dislike the implications for unproductive speculators even take an extremely critical angle in explaining the folly of the current Japanese approach:
"Now, [with continued Abenomics,] there is no hope of growing the economy faster than the debt. Tax receipts have been flat for 20 years, as the population ages and shrinks. And with a growing trade deficit and disappearing savings, Japan can only hope to cut its debt down by inflating it away by way of the printing press.

Stick with the Trade of the Decade: Buy Japanese stocks. Sell Japanese bonds.

And stay tuned… The kamikaze finance story is just getting started."
The world will be watching closely.
The opinions and forecasts herein are provided solely for informational purposes, and should not be used or construed as an offer, solicitation, or recommendation to buy or sell any product.