The largest diamond ever discovered in North America was recovered by Rio Tinto (RIO) at its Diavick diamond mine in northwest Canada. However, this diamond was slated to have been pulverized (by accident) if not for a fluke!
Buzz About "Foxfire"
The diamond has been named Foxfire in reference to how the aboriginal peoples of the area described the prominent Northern Lights (Aurora Borealis) in their native language: as the tail of a (cosmic) fox whipping back and forth. The stone was found near the Arctic Circle in Canada, but it was only by chance that this superb gem was discovered at all.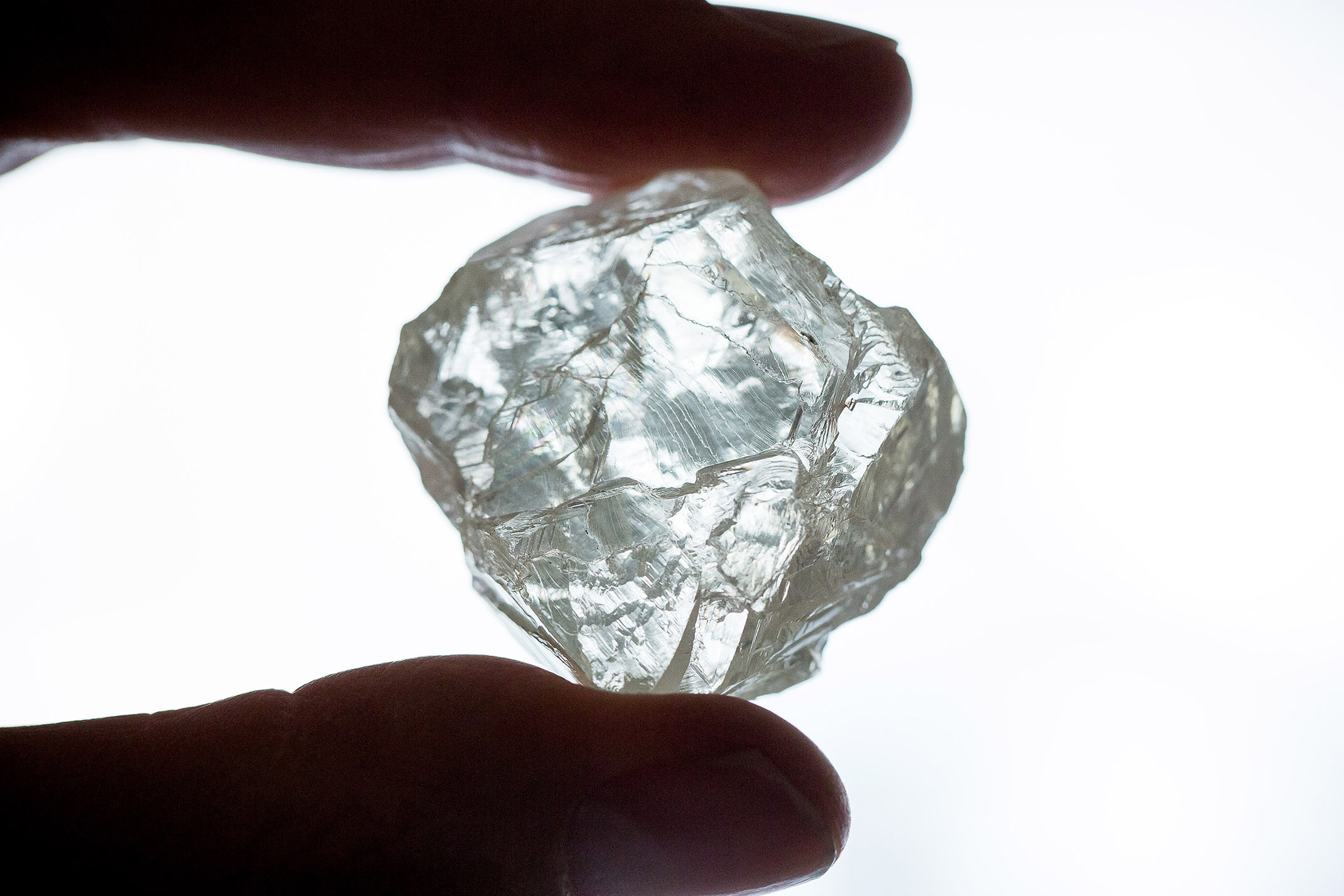 Photo of the Foxfire diamond. Source: Michael Nagle/Bloomberg
The Diavick diamond mine is not set up to handle particularly large stones if it happens to find any. The vast majority of high-quality diamonds that Rio Tinto comes across at Diavick are 6 carats or less in size, after which point the quality for these rough stones drops off precipitously. For expediency, the filters used by the company sift out anything larger than 6 carats—which clearly includes the 187.7-carat Foxfire diamond.
It was only because of the uncommonly elongated shape of the diamond that it made it past these filters at all. Otherwise, the stone would have been slated to be pulverized along with the other debris that is filtered out! The fact that it was saved by pure chance gave Rio Tinto the opportunity to stumble across the largest gem-quality diamond ever found in North America.
"It really is a miracle that it was found,'' said Alan Davies, CEO of Rio Tinto's diamonds and minerals division.
Truly Unusual Find
While most large diamonds are cut into smaller polished gems, there is some belief that the historic and cultural significance of the Foxfire diamond means it will get to live out its days as a raw, uncut "rough" stone. This is according to Optimum Diamonds CEO David Shara, one potential bidder for the diamond:
"Shara said Foxfire is unusual enough that it might be kept away from the cutters and remain unpolished as a rough stone, perhaps even in a museum. Bids will be unsealed on June 1, and the winner will be notified by telephone. 'It is something extraordinarily rare that has come from North America,' Shara said, 'and it's that particular story that makes it so interesting to the collectors.'"
There's no telling quite how much the diamond will realize at auction, but it does come on the heels of some record-setting sales of diamonds earlier this year.
The opinions and forecasts herein are provided solely for informational purposes, and should not be used or construed as an offer, solicitation, or recommendation to buy or sell any product.