8. United Arab Emirates (UAE)
By Gainesville Coins
Published June 24, 2015

2013 Demand: 77.1 tonnes
Jewelry/Coin & Bar: 61.8 tonnes/15.3 tonnes
Reserves: Negligible
% of Total Forex Reserves: 0%
2013 GDP: $270 billion
D^g:GDP: 1.30%
"Luxury"
The United Arab Emirates (UAE), like many Middle Eastern countries, is one of the most prolific oil producing nations in the world today. As a result, it is also one of the world's wealthiest nations. The Emirati boast among the highest per capita GDPs in the world, a common measure of a country's overall welfare and relative wealth. As the UAE has increased its wealth from oil production, it has ventured into diversifying its economy by heavily investing in tourism, financial services, and non-oil commodities trading (in particular, gold).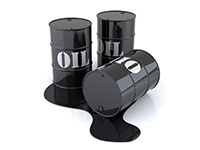 State Interests:
The central government of the UAE has a unique perspective on gold, enacting laws that have allowed the country to become the largest re-exporter of gold in the world. However, in spite of the large flows of gold, both in and out of the country, the central government keeps nearly zero percent of their foreign reserve holdings in the form of gold. They are the only governing body among the 16 highest gold consuming nations to take such an unhedged position. This could be due to the nation's vast supply of oil reserves.
Commercial Interests:
The UAE is considered THE hotspot for gold in the Middle East, serving as a hub for the region as a whole. The famed Sharjah Gold Souq, or Central Souq, attracts commercial tourism from all corners of Asia, including China and India. Due to recent increases in the global supply of gold worldwide, prices have fallen sharply, which has led to an increase in demand from individual traders within the UAE's markets for small, investment-grade gold products such as coins and bars. Fearing steep losses, many of the retailers within the Central Souq have pulled investment-grade coins and bars from their windows and display cases, preferring to wait until the spot price for gold regains some of its recent losses. To further compound the recent pressures put on the UAE's gold markets, newly placed restrictions and tariffs on gold imports to India have caused a surge in demand from Indian consumers trying to smuggle gold back into their country.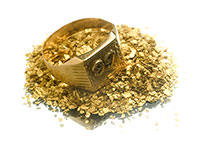 Civilian Uses:
As stated before, gold finds its role among the civilian population as that of a status symbol. While the rule of Islam prevents men from openly wearing gold in the form of jewelry, it is a highly fashionable status symbol for women of the UAE. Gold gift-giving is considered an essential part of special occasions such as marriages, births, and holidays. The role of gold as a status symbol within the UAE is so pronounced that gold vending machines can be found in both Abu Dhabi as well as Dubai. In rare cases of divorce, the only assets that can be claimed by the wife are gold, further reinforcing its role as a status symbol.
Did You Know?
This isn't your typical vending machine. Rather than snacks and candy, residents and tourists of the United Arab Emirates can purchase small sized coins and bars from these vending machines, from Canadian Gold Maples to Heraeus Gold KineBars. These vending machines are manufactured by GoldToGo, but independently operated much like other types of vending machines. Currently, there are only a handful of these machines in operation worldwide, two of them being located in the UAE—one in Dubai, and one in Abu Dhabi. In addition to being a gold hub where all manner of gold bullion products are marketed and retailed, the Emirates also produce their own gold coins that feature an image of the Palm Jumeirah, an incredible man-made archipelago off Dubai's shoreline that houses some of the most luxurious resorts and hotels in the world.
See Also: