Increasingly, there are worrisome signs that a major market selloff could be around the corner given a variety of risk factors that are threatening stocks and other investments. The biggest concerns center around the failure of monetary policy to encourage growth and the possibility that Britain votes to leave the European Union (EU) in a referendum later this month.
Seeking Safety
The Managing Director for Goldman Sachs, Christian Mueller-Glissmann, raised the warning flags that major selloffs in stocks of 20% or more have become more common and are taking on a more global character. The next time such a situation were to hit, there are fewer and fewer good places to hide from the market downturn.
Government bonds represent a case in point: While Germany continues to see record-low yields on its benchmark 10-year Bund of just 0.019%, sovereign debt elsewhere in Europe, Japan, and around the world have even ventured into negative territory. (More on negative rates below.)
Meanwhile, bond yields continue to plummet in the U.S. as demand for these perceived safe haven assets rises. The 10-year Treasury yield has sunk to just 1.63%—the lowest this author can recall ever seeing. This speaks to the acute anxieties that investors are feeling about the economic outlook. Still, the piling in continues: This week, a sale of 2-year Treasurys saw massive demand.
As an alternative to the increasingly pitiful yield offered by government bonds, investors have understandably shown renewed interest in gold and silver. A note from HSBC pointed out, "U.K. and German sovereign debt yields fell to record lows, helping to fuel gold's rally." Precious metals prices touched 3-week highs, accordingly.
Brexit
Another major concern driving a potential market selloff is the Brexit referendum being held on June 23rd. With polls showing a razor-thin margin between the "Remain" and "Leave" camps, corporate and banking interests in the U.K. are on edge about the possible implications. A new study conducted by a risk-modeling firm estimated that European stocks could fall as much as 24% in the aftermath of a Brexit. At the same time, the rest of Europe is making preparations in the event of a Brexit, especially given a vote in favor of leaving the EU could embolden other European countries to abandon the political union as well, causing a domino effect.
Fickle Fed
Yet another risk factor comes from the confusion in the markets regarding monetary policy. No matter what overtures the Federal Reserve and Chair Janet Yellen make toward being "data-dependent," the central bank is unwilling to telegraph its future moves regarding interest rates for fear of tipping off speculators.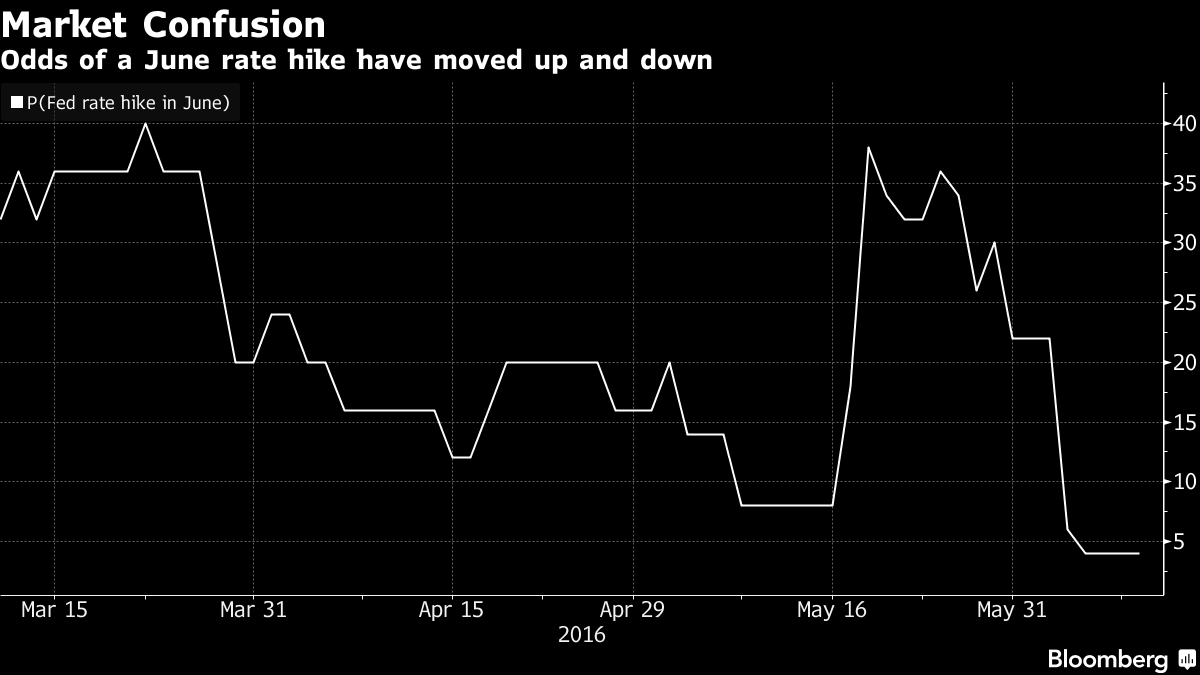 It's not just the Fed that's struggling to strike a balance and effective approach to monetary policy. (One often wonders if they even want to.) The negative interest-rate policies mentioned earlier are like "a supernova that will explode one day," according to famous "Bond King" Bill Gross. He warns that "Returns will be low, risk will be high and at some point the 'Intelligent Investor' must decide that we are in a new era with conditions that demand a different approach."
Perhaps physical precious metals just the "different approach" he's talking about!
The opinions and forecasts herein are provided solely for informational purposes, and should not be used or construed as an offer, solicitation, or recommendation to buy or sell any product.