The world upside-down
Let's face it: the world economy is stagnant. Unless you're in the very top tax bracket, the so-called "economic recovery" from the financial crisis has been anything but.
At least one prominent chief investment officer (CIO) has gone public with his opinion that gold is the best—and perhaps only viable—means of protecting your wealth from the ravages of the markets. In essence, it's the safest way to preserve your capital for the long haul.
TD Asset Management
TD Asset Management is the investment division of Canada's second-largest lender, Toronto-Dominion Bank. The company's CIO, Bruce Cooper, has shifted his firm's $230-billion portfolio to a maximum overweight position in gold.
"Job one today is about capital preservation," Cooper said. "It's not about shooting the lights out." (For those who aren't familiar, the phrase "shooting the lights out" refers to a basketball player who is on fire and can't seem to miss a shot.)
In addition to a conservative approach that emphasizes preserving capital more than growing it, Cooper's logic is also backed up by the fantastic performance of gold over the course of 2016. The chart below shows the rapid ascension of gold futures so far this year, a $300-per-ounce rise from $1,050/oz at the beginning of the year to $1,350/oz—an increase of better than 28.5%.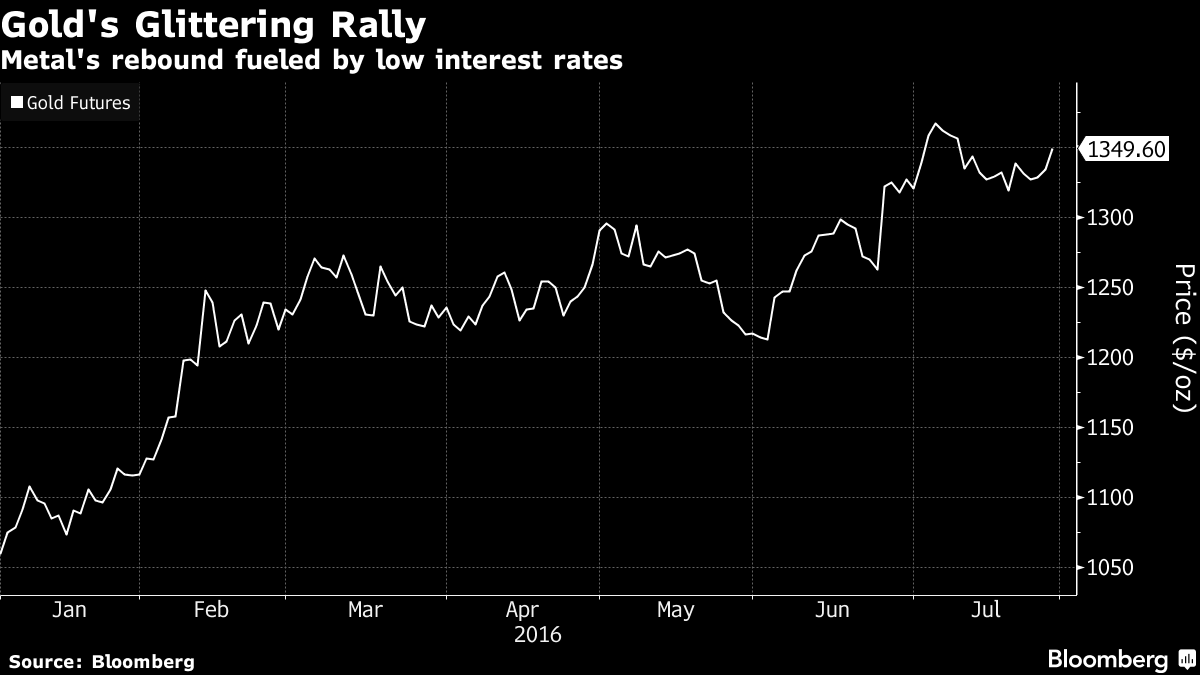 International Implications
Cooper also believes that the dollar will be firmer going forward. This is somewhat of a paradox: the strength of the dollar and the value of gold usually move in opposite directions. Nonetheless, it's true that the dollar has been resilient during this year's gold rally (which also means that the gold price is much higher this year in other currencies). To the same token, if the dollar is strong and gold prices are still climbing, it's a pretty good indication that the fundamental case for gold's rally is also especially strong.
In particular, Cooper recommends paying close attention to the performance of the German and U.S. economies; these two countries traditionally resist fiscal stimulus, but that could change if the global economic environment continues to be stagnant.
A good example of putting gold to work for preserving capital is the reserve portfolio of the Swiss National Bank (SNB), which has long been noted for its prudence in financial matters. During the first half of 2016, the central bank earned an impressive 7.6 billion francs ($7.84 billion) from its gold holdings. It makes one wonder: if one of the world's preeminent central banks (and virtually all central banks) are flush in gold in order to protect the value of their own capital, why shouldn't you be?
The opinions and forecasts herein are provided solely for informational purposes, and should not be used or construed as an offer, solicitation, or recommendation to buy or sell any product.