2012 Gilded Florida Alligator 1 oz Silver Proof Coin
By Gainesville Coins
Published February 11, 2015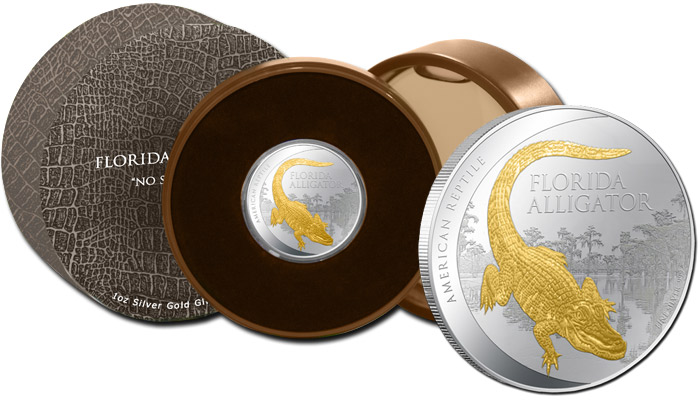 Represent the State of Florida with this 1 oz silver proof coin. The gold alligator pops out at you on this silver coin, while the iconic Florida Everglades line the background. The coin even comes in a unique water-filled box, so you can see your new treasure staring up at you from the watery depths.
The alligator is an well-recognized mainstay of Florida wildlife. Alligators live primarily in freshwater lakes, rivers, swamps, and marshes. Large animals, they are known only to live in America and China.
The New Zealand Mint has been minting legal tender commemorative coins, medallions, and gold bullion for more than four decades. It is New Zealand's only precious metal mint and is well-known for their high quality craftmanship. This coin has a limited availability, as the New Zealand Mint only produced 2,500 sets.