2013 1 oz Silver Year of the Snake Round
By Gainesville Coins
Published February 11, 2015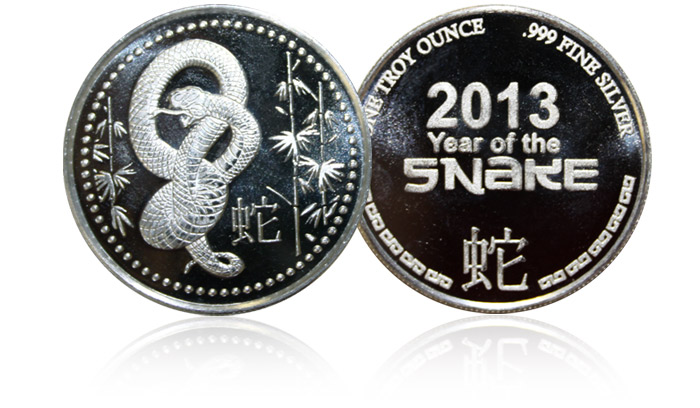 If you are looking to complete your Chinese Zodiac collection, this limited edition silver round is for you.
The 2013 Silver Year of the Snake round features a snake coiled around itself with bamboo stalks in the background. The reverse side reads "2013 Year of the Snake."
The sixth sign in the Chinese Zodiac, this represents people born in the years:1905, 1917, 1929, 1941, 1953, 1965, 1977, 1989, 2001, and 2013. People born in the year of the snake are said to be intelligent, graceful, analytical, and materialistic.