Shop Gainesville Coins, Florida's Best Coin Dealer
By Gainesville Coins
Published February 11, 2015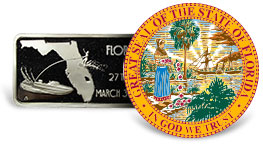 Looking to buy or sell your gold and silver coins in Florida? Gainesville Coins is one of the largest and top-rated coin dealers based in Tampa, Florida. Established in 2006, we serve the greater Tampa Bay area, including Orlando, Ft. Lauderdale, and Jacksonville. We are well recognized for having one of the largest selections of gold and silver coins for sale at our showroom in Lutz, FL, in addition to having one of the best user-friendly websites around.
Gainesville Coins is your top source in Florida coin dealers, as we receive products of the highest quality from respectable government mints like the United States Mint, the British Royal Mint, the Australian Perth Mint, and the New Zealand Mint.
Florida's Preferred Choice for Precious Metals and Coins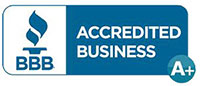 Gainesville Coins maintains an A+ rating from the Better Business Bureau, including a 5-star rating from the National Inflation Association. Our reputation is built upon providing substantial service, knowledge and wholesale prices to Florida numismatists, investors and the entire United States.
With Gainesville Coins, you'll find an unprecedented selection in gold, silver and platinum bullion coins and bars to choose from. Our selection includes a variety products that are to to me the needs of any hobbyist, serious collector, or investor in precious metals.
We provide convenience to our customers with easy online payment options by credit card or bank wire. Have questions? You can also receive real-time answers with our easy access Live Chat feature.
Broad Service Base
Located within the Tampa Bay area in Lutz, Florida, our service is broad, as it covers miles in every direction, both nationally and internationally. Cities that we frequently serve in Florida are:
Boca Raton
Bradenton
Brooksville
Clearwater
Cocoa Beach
Fort Lauderdale
Fort Myers
Melbourne
Miami
Naples
Orlando
Pensacola
Sarasota
St Augustine
Tallahassee
Tampa
At Gainesville Coins, we know how important it is for our customers to receive the best stock we have available. Another way to present our finest offerings is as a coin show dealer. An event that we frequently participate in is Orlando's FUN (Florida United Numismatist) Show. With over 1500 vendors, this annual convention takes place every January, and is acknowledged as the ultimate event of the numismatic year.
We also attend several coin shows and events in cities like Jacksonville and Ft. Lauderdale, including these other specified cities:
Plantation, FL - Coin and Stamp Show
West Palm Beach, FL - Coin Show
Melbourne, FL - Coin, Stamp, & Collectible Show
How To Get Involved in Florida Coin Clubs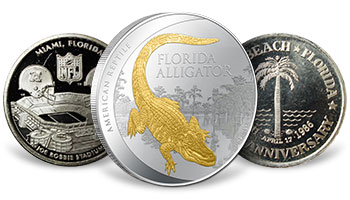 Are you an avid collector, but tired of the monotony? One of the benefits of numismatics is the social opportunity that can take shape. Collecting coins is not only a hobby or investment, but also a learning experience. Some people collect because they find it intellectually satisfying. Coins have the ability to expand your knowledge of history, art, geography, and politics on various levels.
Here are some clubs that we recommend:
Central Florida Coin Club
Fort Lauderdale Coin Club
The Greater Jacksonville Coin Club
Clearwater Coin Club
Where To Buy Gold And Silver Coins and Bars in Florida
Our website is frequently updated and conveniently available to 24/7. You may also call (813) 482-9300 to speak with a representative. Are you local?
Please visit Gainesville Coins at
17860 N. US Hwy 41
Lutz, FL 33549
Luxury Showroom Hours:
10:00AM - 5:00PM EST Mon – Fri