Paying by Check or Money Order at Gainesville Coins
By Gainesville Coins
Published March 19, 2015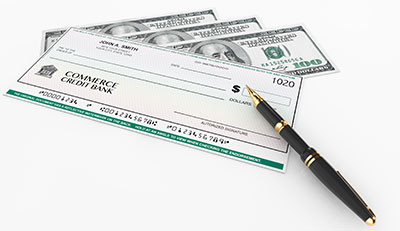 Gainesville Coins now offers a cash discount on our thousands of precious metal items to customers who pay by check! Personal checks, business checks, cashiers checks* and money orders* all qualify for the discount.
Payment for the full amount must be mailed within 48 hours of placing the order, and must be received by Gainesville Coins within ten days of the date the order was placed. Check orders are held for ten banking days from the date of deposit, in order for funds to clear. After this hold period, your order will be processed and shipped. Please make sure to include your order number in the memo section of your check.
To lock in your price, an authorization on a credit card for 5% of your order is required. If Gainesville Coins does not receive your check within 10 days, we reserve the right to cancel your order and the 5% credit card hold will be retained as a restocking fee. Any applicable market loss will also apply, per our standard order cancellation policy.
For security/verification purposes we may require additional information.