World Mints
Although the U.S. Mint has a formidable history of producing coins, it is far from the only major government mint in the world. Its state mint counterparts like the Royal Canadian Mint, the Perth Mint (Australia), and the Royal Mint (U.K.) are also prolific in the promotion and distribution of their gold and silver bullion coin programs.
U.S. Mint
The United States Mint is the world's most trusted government mint, serving the American public for over 200 years. It has also earned the esteem of its peers around the world, providing fully guaranteed gold and silver coins for coin collectors both young and old. These U.S. Mint coins come in a wide selection of designs and sizes, giving collectors an array of choices and allowing precious metal investors to protect their wealth with gold and silver.
Featured:

Old U.S. Coins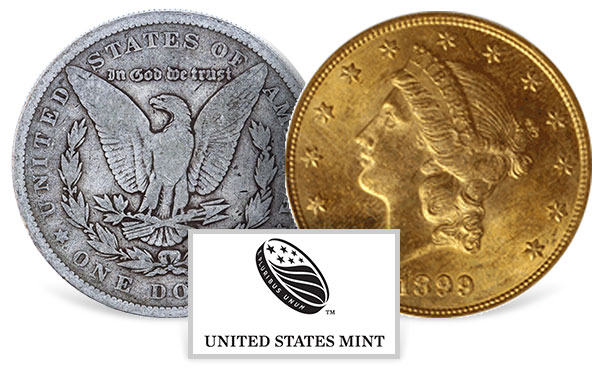 The United States has only been a sovereign state for about 250 years, far shorter than many of her prominent counterparts around the world. Nonetheless, in those two-and-a-half centuries, the U.S. has produced one of the most impressive numismatic records of any civilization in human history.