The
Rarest

Bullion Strike Silver Eagles Of All-Time!
The bullion version of the popular American Silver Eagle coin is struck by the West Point branch of the United States Mint. However, extremely strong demand for these silver bullion coins the past few years forced the U.S. Mint to divert a small portion of the coin's production to its other branch mints. Although this is technically possible under the law, it was utterly unknown to the numismatic community to occur in practice.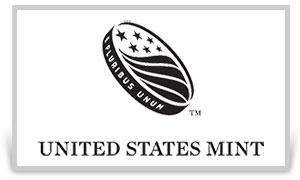 In-depth research and requests for information from the Treasury Department have now revealed that a mere 79,640 of these coins were indeed struck in Philadelphia in 2015. This is an incredibly low mintage. In fact, it's by far the lowest mintage total for any variety of the bullion strike Silver Eagle in history!
Gainesville Coins is thrilled to offer certified 2015-(P) American Silver Eagle coins from this ultra-low mintage. You can choose from either of the two leading grading and authenticating services: Professional Coin Grading Service (PCGS) and Numismatic Guaranty Corporation (NGC). All of these coins have been officially certified to have come from the Philadelphia Mint as part of this tiny subset of 2015 Silver Eagles.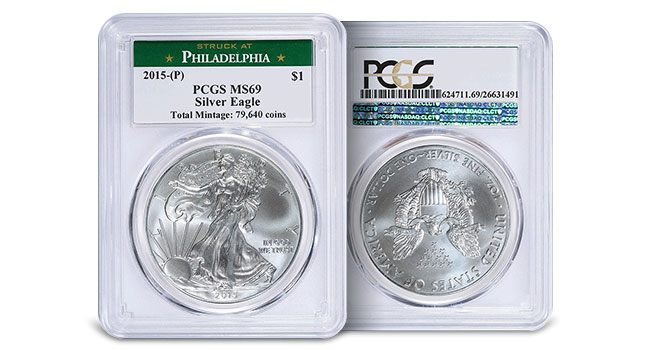 PCGS American Silver Eagles
We carry three different options for examples of this rare coin graded by PCGS: MS69, MS70 (a perfect grade), and coins certified as Gem BU.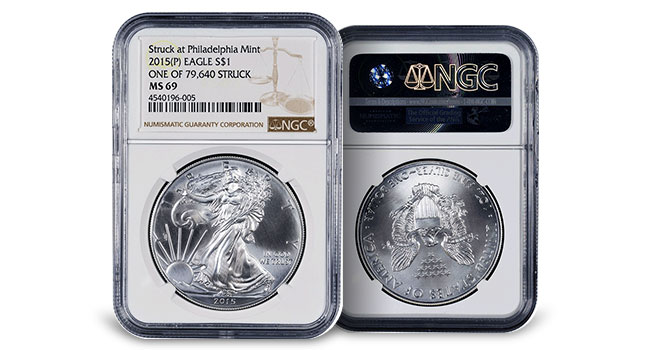 NGC American Silver Eagles
You can choose from two different options for coins from this extremely low mintage graded by NGC: MS69 or a flawless MS70.