Copper For Sale
Showing 1 - 3 of 3 products.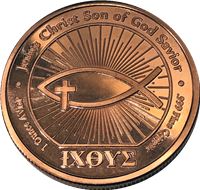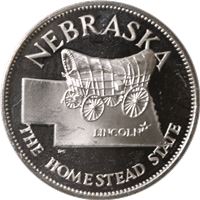 Copper For Sale
Although copper is more commonly known as an industrial metal, Gainesville Coins has seen a steady increase in demand for copper as an investment. We offer privately minted copper coins, rounds, and bars.
Impaired supply chains have heavily impacted the copper market since 2020 and through 2023. As a result, it has become difficult to source copper blanks and the availability of our in-stock inventory has fluctuated. Be sure to use our "IN STOCK ALERT" button below a product you're interested in so you can be notified as soon as that item is available for sale again.
Investing In Copper
Copper has become an increasingly popular investment over the last decade or so. It is sometimes categorized with the precious metals, but copper is far less expensive than silver or gold.
In addition to its many industrial uses, highly pure copper bullion is another source of demand for this important metal. Most often, copper bullion comes in the form of rounds.
On occasion, you will also find copper bars available from bullion dealers. However, most investors prefer the unique designs offered by rounds.
You may also consider buying old copper coins as an investment. Various coins from the first half of the 20th century and earlier contained copper, but cheaper metals are used today.
For example, U.S. pennies (one-cent coins) were made of a bronze alloy composed of 95% copper until 1982. These bronze cents are worth more than their face value based on their metallic composition. They are often considered collectibles as well.
Copper Prices
Copper is one of the cornerstone commodities of the world economy. The number of different uses for this metal is astounding. Prices have fluctuated significantly in recent years due to the ebbs and flows of the global economy.
The price of copper is particularly sensitive to the manufacturing and construction sectors. But copper is also a vital component electrical wiring and various forms of infrastructure.
As recently as 2003, the copper price was below $1 per pound. Prices generally rose until the global financial crisis of 2008. The five-year period from 2011–2015 saw copper fall by 50%. Since 2020, copper prices have doubled, returning near an all-time high above $4/lb.
Buying Copper Online
Gainesville Coins carries a variety of copper round designs for sale. Many of our copper rounds are exclusively available at Gainesville Coins and are minted in-house. You can pay for your order with several different payment methods, including check, bank wire, or credit card.
Choose from mail delivery or arrange to pick up your metals in person. All of our packages are fully insured and discreetly labeled.
Buy copper rounds online, or call a Gainesvillecoins.com representative at (813) 482-9300 to discuss how to add copper bullion to your investment portfolio.