Charities
We at Gainesville Coins know how important it is to give back to the community that supports us. In 2008 we proudly started the "Collect for a Cause" charity program. Teaming up with Tampa Bay Buccaneers Quarterback Jeff Garcia, when designated coins were purchased, Gainesville Coins gave the proceeds to the Garcia Pass It On Foundation and America's Second Harvest of Tampa Bay.
Garcia Pass It On Foundation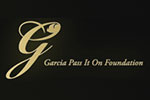 The "Garcia Pass It On Foundation" was established as a means to share resources with people in less fortunate circumstances. Through the foundation, Jeff and Carmella Garcia seek to give back in a tangible way to causes that are close to their hearts. Together we can make a difference by "passing on" our successes to enrich the lives of children and their families across the nation. Gainesville Coins and the Garcia Pass It On Foundation are working to support charities such as the Special Olympics, the American Cancer Society, the Humane Society of Tampa Bay and the Moffitt Cancer Research Center.
America's Second Harvest Of Tampa Bay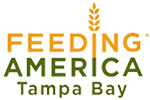 When most people think of feeding the hungry, they envision soup kitchens for the homeless or small food pantries where poor people can visit for a box of canned goods. However food banks like America's Second Harvest of Tampa Bay are much larger in scope; in fact, they operate as a massive behind-the-scenes resource that supports these types of programs that feed the hungry. Food Banks also secure and provide food for shelters, residential group homes, after-school programs for underprivileged children, and more. Gainesville Coins is supporting the efforts of our local food bank, America's Second Harvest of Tampa Bay, but also sharing proceeds with over 200 affiliated food banks nationwide. Together these organizations distribute 2 billion pounds of donated food and grocery products annually, providing assistance to more than 25 million low-income hungry people, and including more than 9 million children and 3 million seniors.