Physical Gold & Silver For All Budgets
Why Buy Gold & Silver?
Gold is categorized as a Tier 1 asset by the Bank for International Settlements (BIS), meaning owning gold is considered among the lowest-risk investments available. Even under the best circumstances, it's a wise decision to keep some of your wealth in precious metals. Today's volatile markets make it even more important to have some exposure to gold and silver.
The safety and long-term track record of the precious metals shows that they are an excellent way to diversify your investment portfolio.
In the current economic climate, where governments and central banks are experimenting with ever-larger stimulus measures, there has never been a better time to buy silver and gold.
Learn How To Buy Gold
& Silver Today
Reasons why our clients buy gold & silver:
Historically low-risk assets
Diversifies a typical portfolio of stocks and bonds
Tends to outperform during recessions
Highly liquid global market
Direct physical ownership
Long-term wealth preservation
Have Questions? Speak To An Expert Today
Why Choose Us?
We pride ourselves on providing the best customer service to our clients. Our prices are often the lowest anywhere online, and we offer a wide selection of products to choose from. Whether you are a first-time buyer or an experienced bullion investor, we will guide you through each step of the process when you choose to buy or sell precious metals with us.
1

Consultation
Our dedicated team of floor traders and sales representatives have decades of experience in the precious metals markets. They will share their knowledge and expertise to help you choose the right silver or gold product for you.
2

order Placement
We walk you through the order placement process, whether over the phone or from your computer or mobile device. You will always know what sales price you are locking in before you decide to complete your purchase.
3

Payment
You have several convenient payment options to choose from, whether you prefer to pay by bank wire (wire transfer), credit card, or mailing us a physical check.
4

Storage & delivery
If you want to take physical delivery of your metals, you can either have your order shipped to your address in discreet packaging or arrange for pick-up in our Tampa, Florida showroom. You can also store your metals in our fully insured, ISO 9001 certified vault.
Start Your Journey
Today!
Gainesville Coins is a leading gold & silver bullion dealer, offering a wide range of gold & silver coins and bars available from the world's finest mints and refineries. We can help every "skydiver" investor find the ideal precious metal products to use as their financial parachute!
Buy Gold Now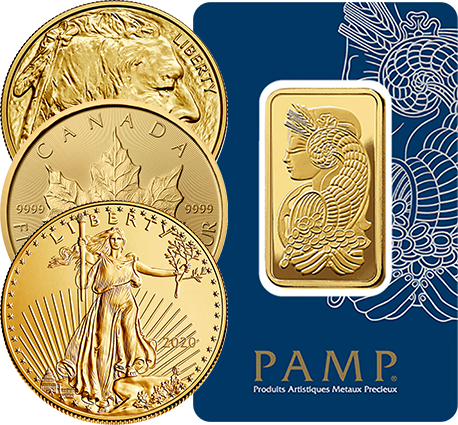 Physical Gold & Silver For All Budgets
Listen To Our Podcast
By: Everett Millman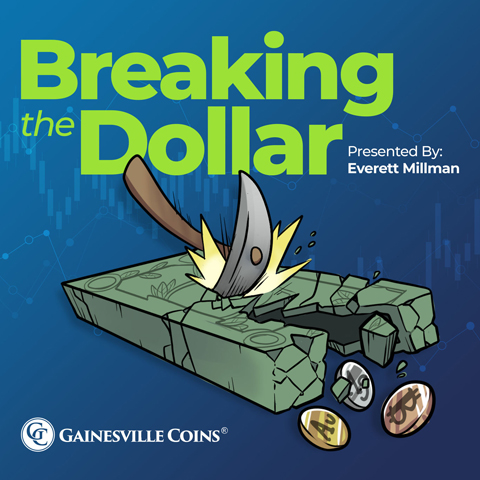 Latest Offers, Straight To Your Inbox
Don't be the last to know about the latest deals and new product arrivals. Join us today for FREE!