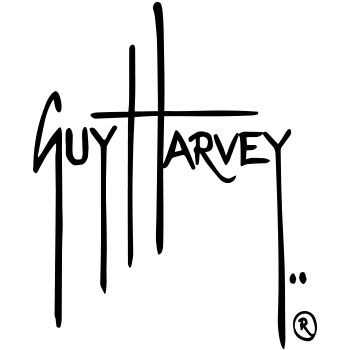 Guy Harvey Collection
For The First Time Ever Guy Harvey Original Artwork
Featured On Silver Rounds & Bars
Over the last 20 years, the Guy Harvey brand has caught on with anglers, outdoors enthusiasts, and even art fans--just to name a few. The brand has grown from humble beginnings into a truly international enterprise. Today, the Guy Harvey name has expanded far beyond its original line of leisure clothing, encompassing hotel resorts, restaurants, sporting accessories, and much more. His artwork has also been commissioned for floor-to-ceiling wall murals, like the one he painted for the Ft. Lauderdale Airport. With such a wide range of officially licensed products, it only makes sense that Guy's beloved artwork should also be featured on silver bullion products. Whether you prefer standard bullion rounds or limited edition collectibles, you can now own Guy's majestic sea life designs in stunning .999 fine silver with the Gainesville Coins exclusive line of Guy Harvey products known as the Guy Harvey Collection! A portion of each product sold is donated to The Guy Harvey Ocean Foundation.
A portion of every Guy Harvey product sold is donated toThe Guy Harvey Ocean Foundation.
About Guy Harvey
Guy Harvey is a critically acclaimed artist (both painter and underwater cinematographer) and a highly successful entrepreneur, yet he is first and foremost an accomplished marine scientist. After earning his degree in Marine Biology from Aberdeen University (Scotland), he returned to the Caribbean and received a Ph.D. in Fisheries Management while studying at the University of the West Indies. In addition to painting ocean life, Guy continues to spearhead marine conservation efforts through his Guy Harvey Ocean Foundation, the Guy Harvey Research Institute at Nova Southeastern University (Florida), and his documentary films chronicling various patterns of underwater life. A skilled diver, Guy is also the innovator of techniques for observing free swimming billfish in their natural environment. Most recently, the 1,065-foot cruise liner Norwegian Escape, which is set to debut in October 2015, will bear a full-size mural covering the hull designed by Guy himself. He also has one of the most distinctive (and thus recognizable) signatures in the celebrity sphere.