2019 South Korea ZI:SIN Scrofa 1 oz Silver - Ghost Version (KOMSCO)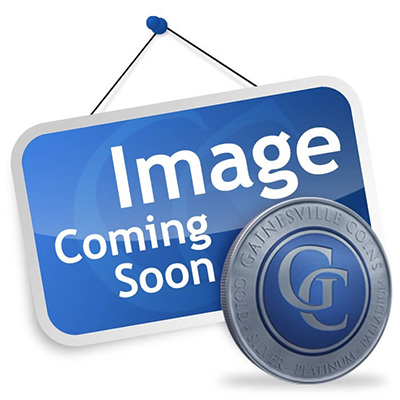 Click image for larger picture.

Shop With Confidence
100% satisfaction guarantee, safe shopping.
Fully Insured
All packages are fully insured from our vault to your door.
Secure IRA & Storage
Safe, private, secure storage solution for your precious metals.
Get Help Buying
Have questions about a product? Contact our trading floor.
Call (813) 482-9300
Buy 2019 South Korea ZI:SIN Scrofa 1 oz Silver - Ghost Version (KOMSCO)
One of the latest government mints to issue its own unique silver bullion is KOMSCO in South Korea. In addition to its captivating Chiwoo series, the Korean Mint has issued a new release in its ZI:SIN series.
The ZI:SIN silver medallions celebrate many of the famous heroes and entities from Korean mythology. The newest entrant in the series is the 2019 1 oz ZI:SIN Scrofa Silver (Ghost Version).
Each of these medallions is struck from .999 fine silver for a total of 1 troy ounce of pure silver by weight. Its symbolic "denomination" is 1 Clay.
Only 10,000 of these medallions will be minted, and the limited supply is sure to excite collectors.
Moreover, the design uses a special "ghost" effect! This is particularly appropriate given that Scrofa is known for her incredible ability to create a duplicate, or doppleganger, of herself.
The reverse design depicts this mythical power, showing a double image or "ghost" effect of Scrofa. Both figures hold a sword, but the "ghost" image has her hood pulled down over her eyes.
Beyond her duplication skill, Scrofa is also tasked with guarding over the Salt Lake, the area that connects the mortal realm to the spirit world.
On the obverse, collectors will instantly recognize the intimidating Do-ggae-bi depicted in great detail. The face of this divine spirit is believed to ward off evil and offer protection, which is why it is frequently used for the exterior and roof tiles of many traditional Korean homes.
This special "ghost" version of the 2019 South Korea 1 oz Silver ZI: SIN Scrofa has an extremely low mintage of 10,000 in addition to its 99.9% pure silver. Don't miss out on this fantastic opportunity!
Specification
Actual Metal Weight
1 ozt
Customer Ratings & Review
out of 5 stars
Review This Product
Share your thoughts with other customers.