Gainesville Coins' New Gold Investing eBook Is Available

Published: August 08, 2022
Table Of Contents:
Table Of Contents:
Gainesville Coins is excited to announce that our own Steven Cochran has written the definitive book on investing in gold!
The aptly named eBook, Gold Investing Made Simple: Build Wealth With Gold Bullion, walks the reader through all of the different options for investors who want exposure to the gold market.
You can follow this link to check the book out on Amazon!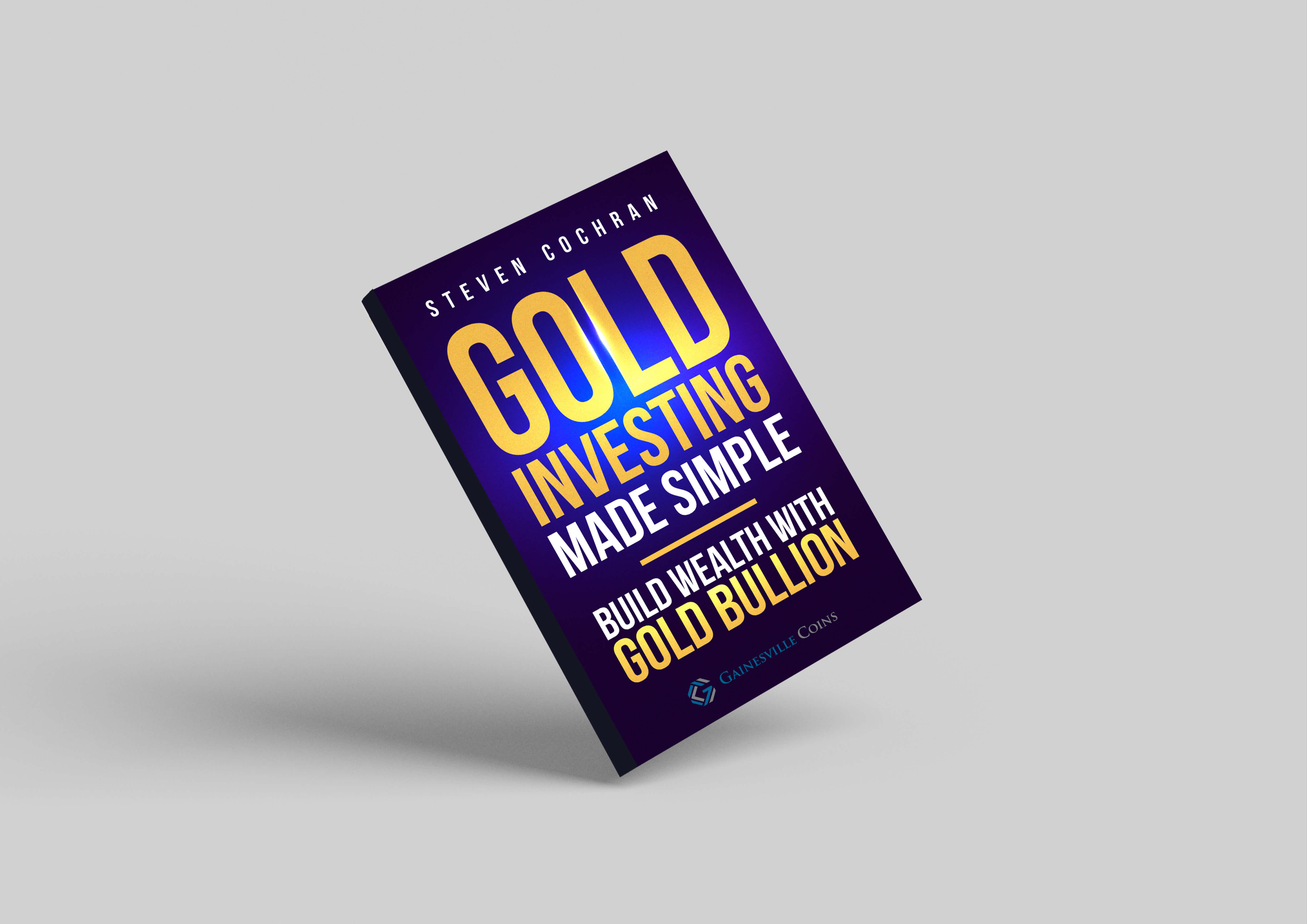 This book is a comprehensive guide to everything you need to know about gold investing. Steven has grown his expertise in understanding gold over the past decade at Gainesville Coins. His clear and engaging writing style make it easy for any investor—whether beginner or seasoned pro—to navigate the complexities of the gold market.
Here's a sneak peak at the Table of Contents:
Why Invest in Gold?

Investing in Physical Gold (Bullion)

Storing Gold Bullion

Investing in Gold IRAs

Investing in Gold ETFs

Investing in Gold Mining Stocks

Investing in Gold Mining ETFs

Investing in Gold Futures

Investing in Gold Certificates

Where to Buy Gold

Common Gold Scams

Resources

Glossary
It's a comprehensive overview of everything related to gold investing. This book is an essential resource for anyone who is interested in buying gold as a long-term investment.
---
More investing resources from the experts at Gainesville Coins:
How to Buy Platinum: Platinum Buyer's Guide
Best Gold Coins to Buy: Top 10 List
6 Gold Buying Mistakes to Avoid
Beginner's Guide to Investing in Precious Metals

Everett Millman
Managing Editor
|
Analyst, Commodities and Finance
Everett has been the head content writer and market analyst at Gainesville Coins since 2013. He has a background in History and is deeply interested in how gold and silver have historically fit into the financial system.
In addition to blogging, Everett's work has been featured in Reuters, CNN Business, Bloomberg Radio, TD Ameritrade Network, CoinWeek, and has been referenced by the Washington Post.
Latest Offers, Straight To Your Inbox
Don't be the last to know about the latest deals and new product arrivals. Join us today for FREE!