Best Place To Buy Gold Bars

Published: August 14, 2023
Table Of Contents:
Table Of Contents:
We're going to provide plenty of insight on finding the best place to buy gold bars. We think it's imperative to shed light on what you should be looking out for.
Where to Buy Gold Bars: Professional Bullion Dealers
When there are so many options out there, the best place to buy gold bars can seem like a difficult question to answer. But thankfully the answer is relatively simple – once you know what to look for!
Unfortunately, we hear way too many stories of people getting burned when buying gold bars from the wrong places.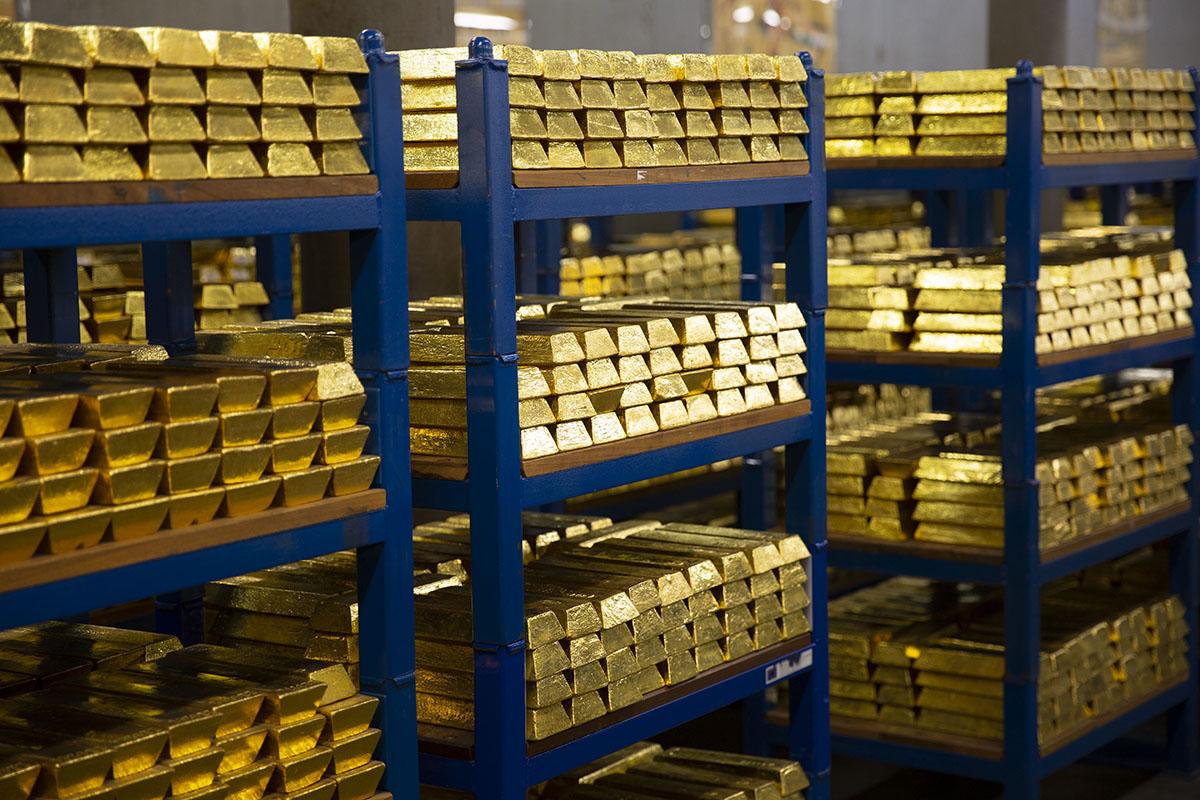 Gold bars are generally only sold by private bullion dealers, not governments or banks.
Before we go any further, we are absolutely 100% not saying to avoid buying gold bars online or from dealers who don't have fancy storefronts. What we are saying is to know who you're buying from and beware of the red flags. The first of these red flags being too-good cheap prices. No reputable bullion dealer is going to sell you gold (or other precious metals) at prices notably below melt value.
Look for bullion dealers who are offering quality gold bars at fair market prices. What is a fair price for a gold bar? That changes by the day, as gold prices fluctuate so much.
How Much You Should Pay for Gold Bars
Once you find out what the current price of gold is, you can start looking for gold bars that are being offered at reasonable premiums above melt. These premiums will vary based on the gold bars you're looking for and the current demand for precious metals – and in this market today, those factors are in seemingly unending flux.
It bears repeating: fair prices for gold bars will be a reasonable premium above the gold melt value. A fair premium for a generic gold bar is about 5% above melt or lower.
A little shopping around online and maybe a phone call or email or two could help you figure out which bullion dealers are carrying the gold bars you're looking for and their current prices. Your little bit of legwork now could help you find gold bars at the fairest price. It may even lead to working with a gold dealer you'll be happy working with for years to come.
Follow the link to shop for gold bars at Gainesville Coins.
PAMP Suisse gold bars are among the most popular products on the physical bullion market.
Things to Watch Out for When Buying Gold Bars
We presume if you're here looking for information on where to buy gold bars, then you're already cognizant of the many advantages they offer investors. Bars are the more economical way to buy gold, gram for gram, over coins or rounds. Gold bars are easy to stack, simple to trade, and (when produced by a well-known brand) are safe to buy and easy to liquidate.
Avoid Deals That Seem Too Good to Be True
We know, we know… Everyone wants to buy cheap gold bars. And we get it from the economics standpoint. You want the best deal on gold you can find. Every penny saved helps you get more gold for your money – more bang for your buck, if you will. But that's not always the best way to look for gold. And frankly, this advice applies to people buying just about any goods or services, whether or not you're talking about bullion.
One of the most common schemes these days? People inadvertently buying fake gold. The situation has gotten so bad that the Anti-Counterfeiting Educational Foundation (ACEF) has been putting out many warnings of actual events where consumers thought they were buying gold bars that were in fact very sophisticated plated ingots of base metals.
Many times, these unfortunate buyers were lured into the bum deal with a low offer price. Oftentimes these schemes played out through mail order or online purchases. Other cases have arisen from people buying supposed precious metals bars through in-person transactions conducted via online marketplaces. These interactions start off online and unfold in the parking lots of convenience stores or big-box department stores.
The bottom line? If a deal seems too good to be true, it most likely is – especially when buying gold bars. Period… No ifs, ands, or buts!
More Tips on Finding the Best Place to Buy Gold Bars
Determining the best place to buy gold bars is even easier when you know some of the traits and hallmarks of a good bullion dealer. Experience and expertise are among them.
Choose a Gold Dealer With Experience
You want a dealer with many years of experience and who is willing to educate you on your options. You want to be able to ask them questions about the gold bars you wish to buy without feeling like you're putting the dealer out by wanting to know more about the items in their inventory, or why one option may be better than another.
Find a Gold Dealer With a Good Reputation
Another thing to consider is what professional affiliations the dealer has. Why is this important? Because there are many organizations in the precious-metal industry that don't let just anyone join. As a dealer, you've got to prove through your track record that you're a fair, ethical, and honest merchant. Someone who is a member in good standing of professional organizations such as the National Coin & Bullion Association (formerly known as the Industry Council for Tangible Assets, or ICTA) and the National Inflation Association (NIA) is a dealer who takes their business and customers seriously.
Finally, be sure to check out the gold dealer's ratings with the Better Business Bureau – an A+ grade is best. And don't forget to check out customer reviews on websites like Google and Yelp! These real customer insights are invaluable when looking for the best place to buy gold bars.
Check out our Gold Bars Infographic by following the link to learn more!
---
Joshua McMorrow-Hernandez is a journalist, editor, and blogger who has won multiple awards from the Numismatic Literary Guild. He has also authored numerous books, including works profiling the history of the United States Mint and United States coinage.
Read more gold and silver buyer's guides from the experts at Gainesville Coins:
Best Way to Buy Silver: Guide to Buying Physical Silver
Silver Bar Buyer's Guide: How & Where to Buy Silver Bars
How To Buy American Gold Eagle Coins: Complete Guide
The Best Place to Buy Gold in 2023
Latest Offers, Straight To Your Inbox
Don't be the last to know about the latest deals and new product arrivals. Join us today for FREE!