Major Coin Mints: Overview & Their Bullion Products

Published: July 22, 2021
Updated: May 09, 2022
Table Of Contents:
Table Of Contents:
Where do coins and bullion products come from? Many folks could correctly answer such a question with lightning-fast reflexes by blurting out "the mint." But which mint? And where is it? What else does "the mint" make? 
There are many public and private mints around the world. They make a seemingly endless array of coins, bars, and rounds. Too many to list them all in a single article like this one.
But we're going to learn about some of the major mints here. We'll highlight their most popular products so that more collectors and investors are educated on the origins of their favorite numismatic and bullion pieces. 
Part I: Government Mints in the United States
The United States Mint serves a primarily public function. This is laid out in the Coinage Act written by the country's first Treasury Secretary, Alexander Hamilton. Decisions on what to mint and how to do so are mainly dictated by the federal government and are subject to policy passed by Acts of Congress.
The original United States Mint coin production facility has since spawned several branch locations. Each branch mint facility currently in operation is as follows: Denver, San Francisco, and West Point. A mint mark stamped on the coins corresponds to the location where they were made: D, S, and W, respectively. There is also a bullion depository operated by the Treasury Department at Fort Knox, Kentucky. However, it does not strike United States coinage.
Historic mint facilities also once existed in Carson City, Nevada; Charlotte, North Carolina; and New Orleans, Louisiana. They were joined by an assay facility in San Francisco following the California Gold Rush. These defunct mints churned out Morgan dollars, Liberty Head double eagles, and various other U.S. coins in the 19th century.
Today, the U.S. Mint focuses on minting coins for commerce. These include the Lincoln cent, Jefferson nickel, Roosevelt dime, Washington quarter, Kennedy half dollar, Native American dollar, and the new American Innovation $1 coins. This is in addition to commemorative coin sets and precious-metal coinage. Meanwhile, the mint also makes congressional gold medals
Among the bullion coins the U.S. Mint makes are the American Silver Eagle, American Gold Eagle, American Platinum Eagles, American Palladium Eagles, American Gold Buffaloes, and a bevy of other products, including silver rounds. Many of these series offer updated designs for 2021, including the Gold American Eagle and Silver American Eagle coins! 
Philadelphia Mint
US Mint logo.
Where else do we begin but in America? It's home to the United States Mint, originally established in Philadelphia back in 1792. In fact, the Philadelphia Mint was the first building ever constructed by the United States government as a federal entity under the Constitution.
Front facade of the original Philadelphia Mint building reading "Ye Olde Mint," photographed in 1908. Image: UPI
The Philadelphia Mint is the headquarters of the U.S. Mint. In most cases, this is where the dies are made to strike coins all over the country. Except on special occasions where a "P" mintmark is used, U.S. coins struck before 1979 that lack a mintmark were made in Philadelphia. Today, there is still no "P" found on one-cent coins.
Denver Mint
In terms of producing circulating coins, the Denver Mint is the usually the second most active facility behind Philadelphia. It has been in operation continuously since 1906. Although Philadelphia still handles the bulk of the work making new coin dies, since 1996 some dies are made in Denver, as well.
Prior to 1985, each mint mark was hand-punched, which resulted in varying sizes and orientation on the coins. You will often find mintmark errors on coins made in Denver during the 1930s to the 1950s.
San Francisco Mint
The San Francisco Mint graduated from being an assay facility to a full-fledged branch mint in 1854. It played a crucial role is refining and processing the huge amounts of gold being discovered in California.
Like its counterpart in Denver, the San Francisco Mint has seen a wide array of mintmark varieties over the years. This mint is also known for being the source of all U.S. proof coins. Proofs are specially minted for collectors with sharp, frosted details and reflective surfaces.
West Point Mint (New York)
The "youngest" of all the branch mints is the one in West Point, New York. It has only been active since 1984, but the West Point Mint has already established itself as an important part of mint operations.
Virtually all U.S. bullion coins (such as Silver Eagles, Gold Buffaloes, and so on) are struck at West Point. The facility specializes in bullion—meaning it produces government-issued gold, silver, platinum, and palladium coins.
Carson City Mint
The short-lived Carson City Mint (1870–1893) served as an outpost in the western United States prior to the Denver Mint. It was conveniently located closely to the Comstock Lode, a huge deposit of silver ore in Nevada.
Graft and mismanagement plagued the Carson City Mint. Coins bearing the "CC" mintmark are prized by collectors today due to their relative scarcity. One prominent example are the Carson City Morgan dollars that were part of the "GSA Hoard" sold by the government's General Services Administration in the 1970s and 1980s.
Charlotte Mint
The Charlotte Mint was essentially the first branch mint. It was established at the same time as the mints in New Orleans, Louisiana and Dahlonega, Georgia in 1838. Only gold coins were minted in Charlotte.
Coins from this mint bore a "C" mintmark. Given its short life span (closed in 1861), relatively low mintage numbers, and its exclusive production of gold coins, any coin from the Charlotte Mint is highly collectible.
Dahlonega Mint
Perhaps the least-known U.S. Mint branch was the Dahlonega Mint. It also used the "D" mintmark, but can be distinguished from coins made in Denver by the date of the coin. Like the Charlotte Mint, it only operated from 1838–1861. Also like Charlotte, Dahlonega exclusively minted gold coins.
The need for a mint in Georgia arose from that state's early gold rush in the 1830s. However, by the time of the Civil War, much of the area's richest gold deposits had already been exploited.
New Orleans Mint
The New Orleans Mint had two separate periods of use: from 1838–1861 like its counterparts in the South, and again from 1879–1909. Coins from New Orleans can be identified by an "O" mintmark.
The demise of the mint facility in New Orleans shares some similarities to the debacle in Carson City. Funds appropriated for maintenance of the building and its equipment were repeatedly squandered. As a result, it can be difficult to find sharply struck examples of coins from this location.
Part II: Government Mints Around the World
This list includes the major government mints that produce coins for legal-tender purposes. Some also make rounds and bars, but the primary function of these production facilities is to make coinage for commerce.
It should be noted that while all the mints mentioned in this section are officially government organizations, some tend to have quasi-private characteristics. An excellent example of this is seen in the Royal Canadian Mint. It operates as a public and state-owned entity, yet it has both commercial and public objectives. It has some degree of administrative independence separate from the Canadian government.
Royal Canadian Mint
Royal Canadian Mint logo.
Oh, Canada! The neighbors just north of the United States have been making world-class coinage for more than a century. With so much gold in the country, the Royal Canadian Mint (RCM) was an early adopter of modern gold bullion coins.
Over that time the RCM has offered a host of circulating coins with nature themes. This included a run of 80% silver dollar coins from 1935 through 1967. It has issued many uncirculated commemorative coins boasting various history themes and finishes, such as proof coins. One could compile an impressive coin collection made up entirely of Canadian coins from World War II onward.
Since 1979, the Royal Canadian Mint has been producing Canadian Maple Leaf coins that now include gold, silver, palladium, and platinum bullion coin offerings. To date, the Silver Maple Leaf carries the highest face value (C$5) of any one-ounce silver coin. The Royal Canadian Mint has also made silver rounds and silver bars. 
Royal Mint
Royal Mint (U.K.) logo.
Great Britain's Royal Mint has been in operation in one form or another for over 1,000 years. Its founding traces all the way back to the late 9th century! At one point not all that long ago, it served as the home base of coinage for a global empire with lands and territories dotting the world.
The "Crown" may no longer have the geopolitical influence it did even just a few decades ago. Still, it remains one of the globe's great superpowers, and the Royal Mint sets a high standard for producing coins. Among the Royal Mint's output are Gold Sovereigns and Silver Britannias, two of the world's most trusted and beloved bullion coins. 
The Perth Mint
Perth Mint (Australia) logo.
Coins are a part of everyday commerce in "The Land Down Under." Australia's Perth Mint produces many millions of coins per year, and has since its first day of founding in 1899. The Perth Mint has struck the gamut of circulating Australian coinage. Among its most popular pieces over the years are Australia Gold Sovereigns
In recent years, the Perth Mint has become a household name for bullion investors and numismatic collectors who buy Australian coins such as Silver Koalas, Gold Kangaroos, and Australia Gold Nuggets. The Perth Mint also produces gold Perth Bars and silver commemorative coins. Some incorporate colorized surfaces and embedded gemstones, among other numismatic novelties. 
Perth Mint also offers a free virtual tour for interested parties, even if they can't make it to Western Australia.
Austrian Mint
Austrian Gold Philharmonic coin.
The Austrian Mint is an exceptionally old institution. Its history traces back to the 12th century, when coins were struck from silver paid as a ransom for King Richard the Lionheart of England.
Today, this renowned mint in the Central European nation of Austria is well known for its silver and gold Austrian Philharmonic coins. The name of these bullion pieces hearkens to the Vienna Philharmonic, which was founded in 1842 and has become one of the world's finest orchestras. Fittingly, Austrian Philharmonic coins contain musical themes and carry visual symbols relating to instruments found—and heard—playing in the celebrated Alpine ensemble. 
China Mint
Chinese Panda coins in silver and gold.
Founded as the Shanghai Mint in 1920 and later known as the Central Mint, the government mint in China produces circulating coinage and a variety of popular bullion coins. The Chinese Central Mint has played a key role historically, as the country's money supply was based on a silver standard for many decades.
The most famous Chinese bullion coins are China Silver and Gold Panda. These have been in production since the early 1980s. In recent years, the coins began using grams as their weight measurement, unlike most of their competitors that use troy ounces as the weight standard. Panda coins maintain a strong presence on the bullion investment scene today.
Mexican Mint
La Casa de Moneda logo.
More formally known as La Casa de Moneda de México, this is the national mint of Mexico. The Mexican Mint has the unique claim of being the oldest mint anywhere in the Americas. It was the first mint in the New World, having been established in 1535. Thus it was the first facility on-site to process the vast amounts of precious metal extracted by the colonists from Spain.
Its coins have included Spanish Milled Dollars and the silver pesos of yesteryear. Today, it produces the silver and gold Libertad bullion coins that are favorites among investors. Because the Mexican Mint keeps mintage levels relatively low for these beautiful coins, Libertads are quite appealing to coin collectors, as well.
South African Mint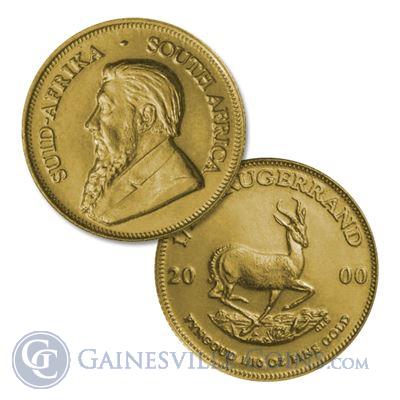 South African Gold Krugerrand coins.
We live in a time when there are an array of bullion coins representing a plethora of nations. So it may be hard for some to remember that, as recently as the late 1970s and early 1980s, there was just one contemporary bullion coin that investors trusted. That is none other than the South African Krugerrand. This gold coin was first released in 1967 and is widely regarded as the world's first modern bullion issue.
Produced by the South African Mint in conjunction with the Rand Refinery, Krugerrands are still mainly known as a gold coin containing one troy ounce of the precious yellow metal. In addition, fractional varieties and even silver and platinum versions have been minted over the years. Interestingly, these coins are legal tender although they bear no face value.
Follow the link to learn more about major world mints and shop for their coins.
Part III: Private Mints
Most of the world's most famous coins come from government mints. But the bulk of the gold and silver rounds and bars known in the bullion community hail from private mints. These operate independently of the government and offer a variety of products catering mainly to investors.
The advantage of buying rounds and bars from private mints is that they are generally available at a lower cost, gram for gram, than the metal coins issued by their government counterparts. Below you will find fun facts and brief profiles of some of the most notable private mints and their most popular products. 
PAMP
PAMP gold bars in Veriscan assay certificate packaging.
Produits Artistiques Métaux Précieux may be better known by its acronym PAMP. It is a bullion brand based in Switzerland and founded in 1977. Decades later, it is still among the most renowned gold refineries anywhere in the world.
But what's in a name? In this case, a bunch. Say the name "PAMP," and the bullion investor's mind immediately turns to a lush array of high-quality precious metals bars in sizes suiting virtually any budget. PAMP Suisse Gold Bar options range the gamut from 1 gram to 1 ounce and beyond, and its silver bars tip the scales at 100 ounces.  
Sunshine Minting
Sunshine Minting logo.
Since 1979, this private bullion company in Idaho has produced a wide variety of silver and gold rounds and bars. Its many precious metals products are perfect for the collector or investor. Sunshine Mint brand silver rounds now boast the cutting edge of anti-counterfeiting technology, as well.
Sunshine Minting has an incredible portfolio to its name. This includes an array of beautiful art bars and rounds designed by leading artists. The company also has the prestigious claim of supplying the United States Mint with silver planchets—the blanks used to strike silver bullion coins. 
Johnson Matthey
1 oz JM silver bar.
This British refinery was a global name in silver and other precious metals for more than 160 years. Initially established in 1817 and continuing through the 1980s, "JM" is known as a manufacturer of silver and gold bars ranging in size from 1 ounce to 10 ounces. It has even offered bullion products weighing as much as 100 ounces. Johnson Matthey silver and gold bars are highly respected in the bullion community. They are often classified as vintage collectible products. 
Engelhard
Engelhard 10 oz silver bar (poured style).
Operating from 1902 through 2006, Engelhard was a leading name in bullion for more than a century. Based in New Jersey, this precious metals company produced a vast variety of gold and silver bars. The Engelhard name and famous "E" logo are stamped onto its products.
Engelhard gold and silver bars are immensely popular today. Its branded silver rounds, known as Prospector rounds, also became collectors items in the 1980s. Many investors and collectors are willing to pay high premiums over melt to obtain vintage Engelhard bullion. 
Mason Mint
Mason Mint Heritage silver round.
Mason Mint is an up-and-coming private mint and refinery in North America. Established in 2017, this silver mint has quickly earned a reputation for creative and original bullion items. In addition to a raft of classic silver round designs, Mason Mint also produces its own branded products in the form of rounds and 10 oz silver bars. The mint has even introduced its own in-house designs. For example, The Hunter silver round pays homage to the original Indian Head nickel (Buffalo nickel).
All Mason Mint bullion products are IRA-approved. This is due to the mint's certification as an ISO 9001:2015 facility, meaning it upholds rigorous standards for quality control. The wide variety of silver bullion designs it offers are all struck from .999 fine silver.
---
Follow the links below to shop for gold and silver from these trusted mints:
Latest Offers, Straight To Your Inbox
Don't be the last to know about the latest deals and new product arrivals. Join us today for FREE!