How Precious Metals Have Performed So Far In 2023
Table Of Contents:
Table Of Contents:
The year 2023 has been an eventful one for the financial markets. Despite worries of inflation, global conflict, and ongoing recession concerns, stocks have been resilient so far this year. Precious metals have also seen durable price increases, supporting investors in times of uncertainty.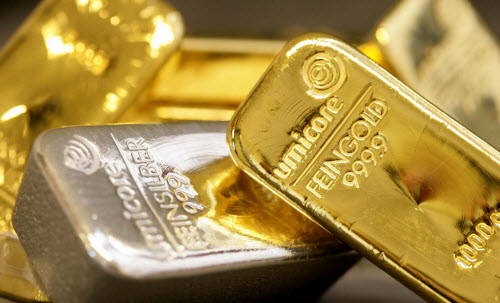 Gold and silver prices have held steady in 2023, but lagged the equities market.
The first half of the year revealed strong demand for precious metals which included a healthy dose of volatility. The Dow Jones Precious Metals Index measures the performance of stocks of companies that are in the business of gold, silver, and platinum production or exploration. This index is down 2.5% year-to-date. Gold alone is up 4.5% over the past six months and silver is down about 5% over the same period.
As we close the chapter on the first six months of the year and look ahead to the second half of 2023, investors ought to assess how gold, silver, platinum, and palladium have performed to know how to best position their portfolios. Here's a breakdown of how the precious metals have performed and what might have driven its performance.
Gold's Performance in 2023
Gold prices are not far from all-time highs in the first half of 2023.
Gold's performance has been mixed in 2023. To start the year, the precious metal's price surged due to uncertainty over the stability of the global economic recovery in addition to geopolitical tensions. Furthermore, inflation concerns continued to mount. Investors sought refuge in gold which also helped push its price higher to reach a peak of $1,945 per troy ounce at the end of January.
But as central banks around the world took measures to combat inflation by increasing interest rates, gold's price started to experience a decline starting in February. That decline turned into a downward trend. Investors were shifting their strategy out of safer assets like gold to buy into riskier assets like stocks as the economy and global markets proved to be resilient.
As a result, gold's price bottomed in March to $1,817 per ounce. Since then, gold prices have been on the rise again as concerns over a possible recession in the U.S. resurfaced. Gold reached a peak in May, hitting $2,055 and has leveled out in June to $1,975. As we entered July, gold had fallen back to about $1,900.
Silver's Performance in 2023
After a strong start to 2023, silver prices have fallen considerably.
A key industrial commodity, silver has been a steady performer in 2023. The precious metal benefited from increased industrial demand, particularly in the technology and renewable energy sectors. The growing focus on green and clean energy initiatives such as the push for electric vehicle production has boosted the need for silver. It is used in solar panels, batteries, and different kinds of electrical components.
Moreover, the silver price is more affordable compared to gold. That may make the argent metal seem like a more attractive investment for people seeking an alternative to gold. Silver's price trajectory has been similar to that of gold's, experiencing a moderate decline below $23/oz following an initial surge in the early months of 2023. However, its industrial demand and investment appeal have provided support and potential upside for the second half of the year.
Platinum and Palladium's Performance in 2023
Platinum and palladium have underperformed the other precious metals thus far in 2023.
Platinum and palladium have seen varying performances in 2023 so far. Both metals are primarily used in catalytic converters for motor vehicles.
Platinum is often seen as a metal that's sensitive to economic swings. Indeed, it has faced headwinds as a result of the global semiconductor chip shortage, which impacted automobile production and contributed to the precious metal's volatility. Amid these ups and downs, platinum is roughly flat on the year in the low $900s.
Palladium on the other hand has seen robust demand, particularly from the auto sector. The shift toward more strict emission standards and the ongoing transition to electric vehicles have increased the demand for palladium, leading to its positive price trend over the past three years. However, at about $1,200 per oz, palladium remains about 40% off of its 2023 highs.
You can check updated platinum prices and palladium prices by following the links.
4 Factors Influencing the Performance of Precious Metals
There are several factors that influenced the performance of precious metals in 2023:
1. Inflation
Worries over elevated inflation have increased the preference toward precious metals. This is because investors see them as a hedge against dollar depreciation and purchasing power deterioration.
2. Economy
The pace and strength of global economic recovery have had an impact on precious metal prices too. Economic growth expectations, particularly in developed economies, have influenced investor sentiment and risk appetite, affecting demand for safe-haven assets like gold.
3. Geopolitical uncertainty
Ongoing geopolitical tensions and conflict like trade disputes, political conflict, war, and global health crises have created an environment of uncertainty. This has therefore led to market volatility, leading investors to seek shelter in precious metals.
4. Industrial demand
Industrial applications of silver, platinum, and palladium have bolstered their price performance. Demand from sectors like technology, renewable energy, and automotive manufacturing have driven the prices of these precious metals.
Takeaway
Throughout the year, precious metals have experienced price movements driven by a multitude of factor. These include global economic indicators, geopolitical tensions, monetary policy decisions, and supply and demand dynamics. The combination of these forces has created a balance that has dictated market sentiment and investor behavior.
Gold, as the traditional safe haven, maintained its appeal. Gold serves as a store of value during times of economic distress and a hedge against inflationary pressures. Silver and platinum garnered increased attention due to their growing industrial demand. This was particularly true in sectors such as renewable energy and auto manufacturing. Palladium faced its own set of challenges, influenced by the auto industry and environmental regulations, resulting in fluctuations in its price.
Precious metals help mitigate a number of risks. It's best for investors to closely monitor these trends to best position themselves strategically within their portfolios. Looking ahead, the performance of precious metals in the second half of 2023 will likely continue to be influenced by a range of factors. While market volatility may persist, these assets will continue to be sought after as investors strive to protect and grow their wealth in an unpredictable world.
Written by Paulina Likos
---
Learn more about the precious metals markets from Gainesville Coins:
Current Precious Metals Prices
Is Gold a Safe Investment Now?
6 Best Precious Metals to Invest In: Pros and Cons
Why Silver Is a Good Investment in 2023: Unveiling Its Hidden Potential
Gold-Silver Ratio (GSR) Explained: Definition, History, and Trading Strategies
Latest Offers, Straight To Your Inbox
Don't be the last to know about the latest deals and new product arrivals. Join us today for FREE!