Liberty Seated Silver Dollar Value (1840–1873)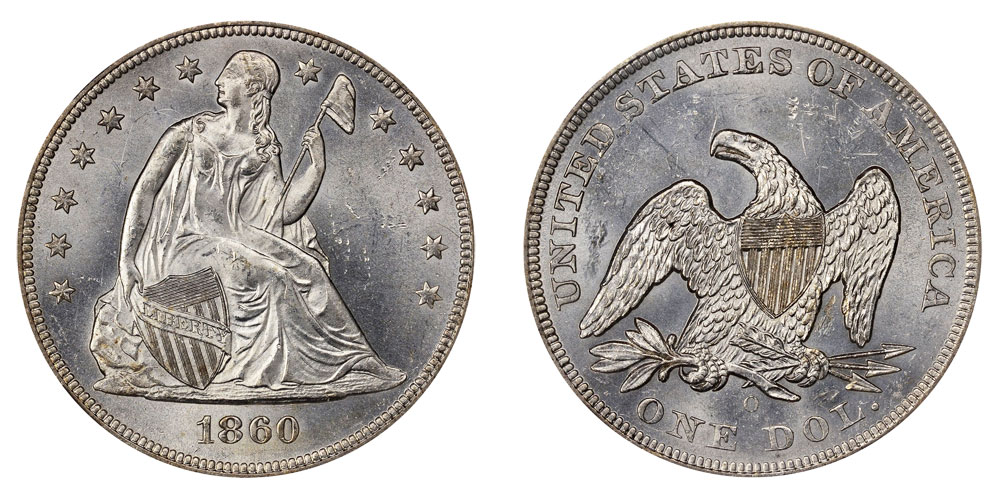 Image source: USA CoinBook
The Seated Liberty silver dollar was developed by U.S. Mint Chief Engraver Christian Gobrecht, from pattern designs by famous artist Titian Peale. The Seated Liberty (officially named "Liberty Seated") silver dollar was minted from 1840 through 1873. In 1866, the design was altered to add the motto "In God We Trust."
Rare mintages include 1851, 1852, and 1858. Surprisingly, the pre-Civil War 1859-O and 1860-O mintages from the New Orleans Mint are available in Mint State.This is due to bags of them in Mint Condition being found in Treasury Department vaults when all the silver dollars were being disposed of! Other branch mint rarities include the incredibly rare 1870-S from the San Francisco Mint, and 1870-CC through 1873-CC Seated Liberty dollars from the Carson City Mint.
Production of the Seated Liberty silver dollar ended in 1873, when Congress abolished the silver dollar denomination.
This page is still under construction. More coming soon!