Peace Silver Dollar Value (1921–1935)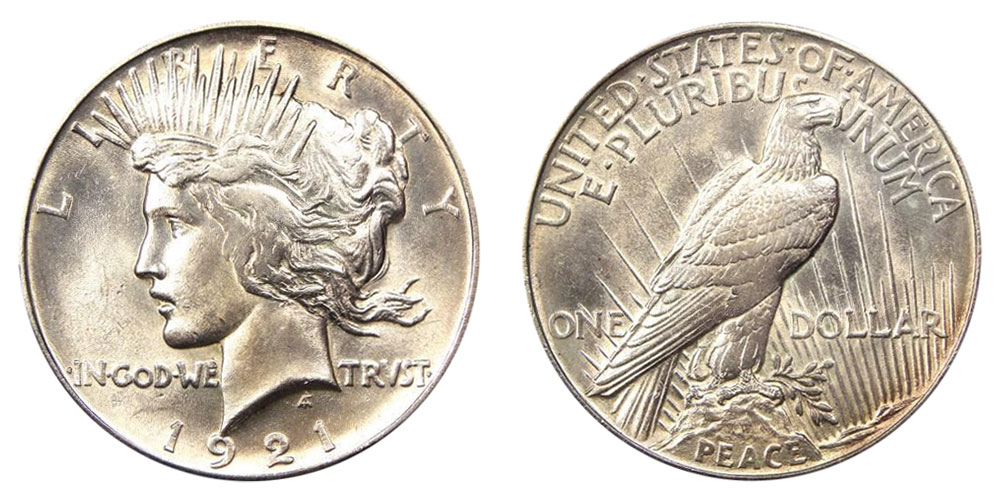 High Relief 1921 Peace silver dollar
The Peace dollar was minted from 1921 through 1928, then in 1934 and 1935. Designed by Anthony de Francicsi, it would be the last circulating silver dollar.
Designed and put into production in a matter of a few months, the Peace dollar probably had the shortest development time of any U.S. coin. The "Peace" design was chosen to exemplify the end of "the war to end all wars" (WWI) and express the hope of America for a future where peace reigned.
The 1921 mintage is unique in the series.Not only was it the first year of issue, it was the only year that a high relief strike was used. Combined with a mintage of slightly more than 1 million coins, it is the most desirable Peace dollar.
This page is still under construction. More coming soon!